Nowadays, many traders worldwide are looking for a professional broker to provide the platforms and services for their transactions. On the other hand, it is challenging to find the best broker in a world that has made competitive trading conditions. Many brokers' websites and platforms may confuse you in choosing one of them, and one of the famous ones is Olymp Trade, which is reviewed in this paper.
Regulation:

International Financial Commission (IFC)

Demo account:

✔ Free

Minimum deposit:

$ 10

Minimum trade:

$ 1

Markets:

Forex, Cryptocurrencies, Commodities, Stocks

Products:

Fixed Time Trades & Forex

Yield:

Up to 92%

Support:

2

4/7 phone, chat, email
By reading the review of this broker, you will know this platform of brokers better and decide whether it is a good choice. This review is divided into an introduction of this broker with its pros and cons, its various types of account, trading features, and many other characteristics of the broker of Olymp Trade. Remember that it is necessary to read the reviews of different brokers to make the right decision.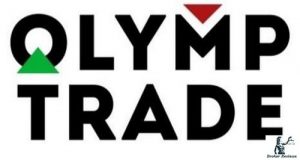 Introduction of Olymp Trade
The established broker of Olymp Trade was found in 2014, and it is licensed by FinaCom, which brings a reputation for the broker. This broker is a powerful, international broker whose platforms support 12 languages. Twenty-five thousand people are trading every day and around $171 million of monthly turnover; this broker is one of the highly qualified brokers. Now, you can see why this broker was awarded as "Best Trading Platform" Le Fonti 2018.
More than 70 assets are available on this broker to trade, such as currency pairs, commodities, stocks, indices, and crypto. This broker is also known for the comfortable level of entry. You can begin trading only with a small $10 deposit with minimum trades as low as $1. In this regard, if you are a new trader, you have the possibility of starting your transactions with small capital.
Pros and Cons
All the reliable brokers have their benefits and drawbacks, which knowing them lets you decide better and faster in choosing one of them. The advantages of this broker are more than that its disadvantages; however, you must know all of them together. Maybe one of the drawbacks of this broker is the thing that completely ruins your goals in trading.
Benefits
As mentioned earlier, by using this platform, you can have access to more than 70 assets. In this sense, you have a wide range of choices in trading. The next benefit of this broker is its significant emphasis on "client experience". So, they provide the tools and instruments that help clients create an experience of their own in trading. After that exceptional level of education is another advantage of this broker, which is adorable in the realm of trading. And the last but not the most petite PowerPoint of this broker is the minimum deposit of $10 and minimum trade of $1.
Drawbacks
There are just two weak points in using this broker, which you must consider when choosing the broker. The first downfall of the Olymp Trade is not available to US/EU citizens. Therefore, if you are from such countries, you are not allowed to use this broker. Several reports of platform "lagging" are the other weak points of the Olymp Trade which you must think about them and after that make your decision. It is essential to guarantee your trades by considering the disadvantages. In this sense, you can plan with enough knowledge and capability.
Various Types of Olymp Trade Account
The main focus of this broker is to provide user-friendly services which keep things simple, clean, and easy to use. Although you may find a detailed list of different accounts such as gold, diamond, or platinum, offered by many other traders, this broker has three main types of history, including demo account, standard account, and VIP account. It is better to choose one because they are easy to sign up for and offer an excellent trading experience.
Demo Account
This type of account is suitable for those who want to know the broker better and get used to its platforms and features. The only thing you need to use a demo account is to register and start the demo type of transactions by using $10,000 of virtual money. The demo type of account is an excellent opportunity for those who want to start their trading for the first time. It is going to give them enough experiences that they need to have for actual transactions.
Standard Account
For using this type of account and its benefits, including the availability of financial instruments, assets, educational materials, and analytical tools, you need only a $10 deposit. With this deposit amount, you will have a real account and transaction with all the benefits above. The rate of the return of your money is so high by this type of account. That'sThat's why many other reviews also recall the standard version of Olymp Trade as one of the beneficial types of performance.
VIP Account
This type of account is the better choice for an experienced trader, and it offers more benefits than the standard account. The number of trades in this type of account rose to an unbeaten 92%. You can also find several excellent features in this account, such as the availability of risk-free trades and a personal consultant and private webinars. The competitive and well-structured features of the VIP account make it an excellent option for seasoned traders.
In choosing any account in this broker, you must look at your conditions from your proficiency to the amount of deposit you can afford. After considering all these features, make the best decision by opting for the account, which brings you more profits.
Trade Features and Payouts
With the range of payout from 82% to 92% with the VIP account, traders have this capacity to be successful in the competitive markets. That is because of the low entry and simplified system of trading. In such situations, traders could focus more and save more money. Ladders and Pairs, Range, One Touch, and Long Term, are different types of trade offered by many other brokers; however, this broker offers just two types of transactions: High/Low businesses and 60-second trades.
High/Low trades are the best options for those beginners who must cut their online trading teeth and choose one of the 70 assets which are accessible in Olymp Trade. In this regard, if you are one of the beginners, select your asset, which could be currency pairs, gold, or silver, and focus on your trading. With the aid of this type of trade, you can predict the rise correctly and falls of the asset and the amount of return you will receive.
In 60 second trades, as the name of this type of trade shows, everything will happen very quickly. With 1 minute or 60-second trades, you don't have time to lose, and you must seize the moment. So, if you are looking for a quick process and quick return, this type of trade could be a great choice.
Deposits and Withdrawals
Like many other brokers, the primary payment method of the broker of Olymp Trade is credit card and debit card. You can also use the wire transfer of banks and e-payment solutions such as Skrill and Neteller. There is also the possibility of using the latest cryptocurrencies such as Bitcoin. All deposits are free, and you need to open an account with only a $10 deposit to access all features.
The withdrawals come back to your account or your card within a day. Since the number of departures returns to the same source that your money was first paid for, you must be careful about your financial account and its existence. Note that your withdrawal accounts must be fully verified; otherwise, you will have withdrawals problems which could be a real mess.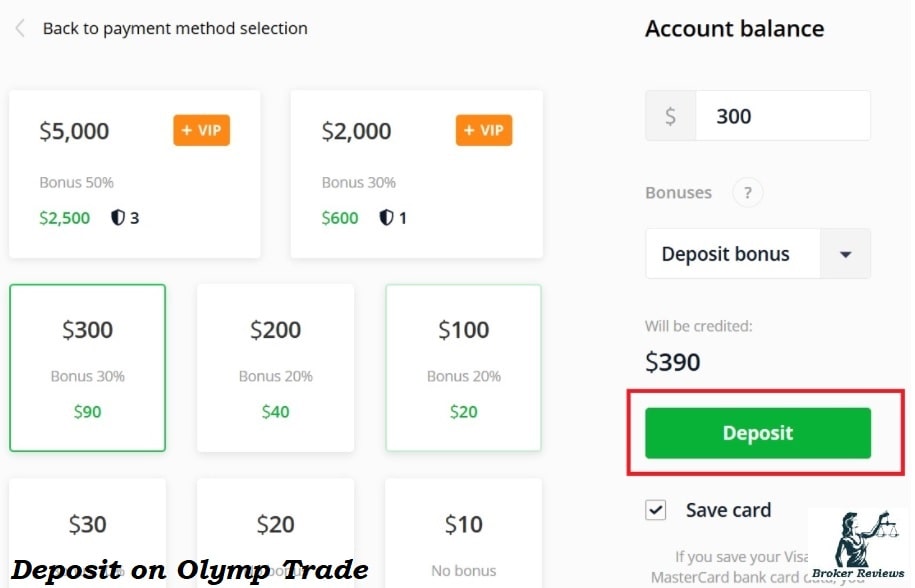 The other Features of Olymp Trade
The fame of the Olymp Trade is not just because of the characteristics which are explained above. More features make this broker worth paying attention to and try. In the following paragraphs, three more important factors are introduced to expand your knowledge. Please go through them and consider them when you are deciding to choose this broker or not.
Olymp trade Mobile Trading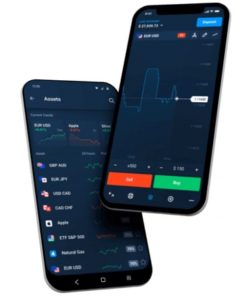 One of the noticeable features in Olymp Trade is providing mobile trading. A mobile app is what some traders need to have more convenient access to the platforms. That'sThat's why the authority of the Olymp Trade has decided to add the mobile app beside the desktop version. So, both versions of iOS and Android are available in Google Play and the Apple App Store. You need to download them and enjoy the user-friendly platforms of such performances.
Customer Support
The Olymp Trade is rich in customer support, and traders can contact the broker's authority via emails, telephone numbers, support forums, and more. Their customer supports are available 24 hours of the day in eight languages. So, you can explain your problems or take guidance from the managers in a way that you understand entirely.
Olymp Trade Bonuses and Promotions
There is no fixed bonus in this broker, but there are many advantages that you can consider as bonuses. Remember that by presenting a reasonable deposit level, free education center, excellent trading platform, and competitive rate of returns, you are under exposure to such benefits that you can consider as a bonus. There is a new sign-up deal that, by achieving it, you can double your profit by increasing the deposits. In this sense, you can achieve promotion.
The Bottom Line
The trading world is so competitive that all traders, from beginners to professionals, need a professional broker. There are a lot of brokers that may make you overwhelmed in choosing one of them. That's why it is necessary to read the reviews of them and examine their conditions and yours. One of the brokers that you must go for its study is the Olymp Trade.
This broker is one of those brokers that have gained a reputation by providing several services for the sake of its users. It also has a variety of accounts type and website versions which give you a chance to have convenient transactions. This broker's other critical factors are providing numerous assets, highly regards customer support, timely deposits and withdrawals, and many other professional services that could be considered bonuses.